The Coastal SUP
This winter we have decided to get a little closer to the coast with a Stand Up Paddleboard Tour. We wanted to call it A Grand Tour but we got beaten to it by Clarkson, May and Hammond, which is annoying! So we have decided to go with The Coastal SUP. A 5 center Stand Up Paddleboard extravaganza of West Cornwall's best and wildest SUP locations.
Each Stand Up Paddleboard  Tour will consist of a meeting point at the location, a safety brief, a tour brief outlining the route we will take and highlighting points of interest. Then we will get kitted up and head out for approximately 2 hours on the ocean. Afterwards there will be hot chocolate in the carpark and a debrief in the nearest cafe
Tour 1
The first tour out of Godrevy will be a paddle out round the lighthouse then up the coast towards Mutton Cove and the majestic cliffs of Hells Mouth. Followed up with a legendary hot chocolate in the Godrevy Café.

Tour 2
The next tour will meet at Sennen Cove where we will head out towards the Longships Light house. Taking in the views out to Scilly while paddling under Lands End. This paddle has a backup option if the weather is too inclement – and a tour out of Cape Cornwall for an ocean view of the engine houses of Wheal Owles and Geevor Tin mines.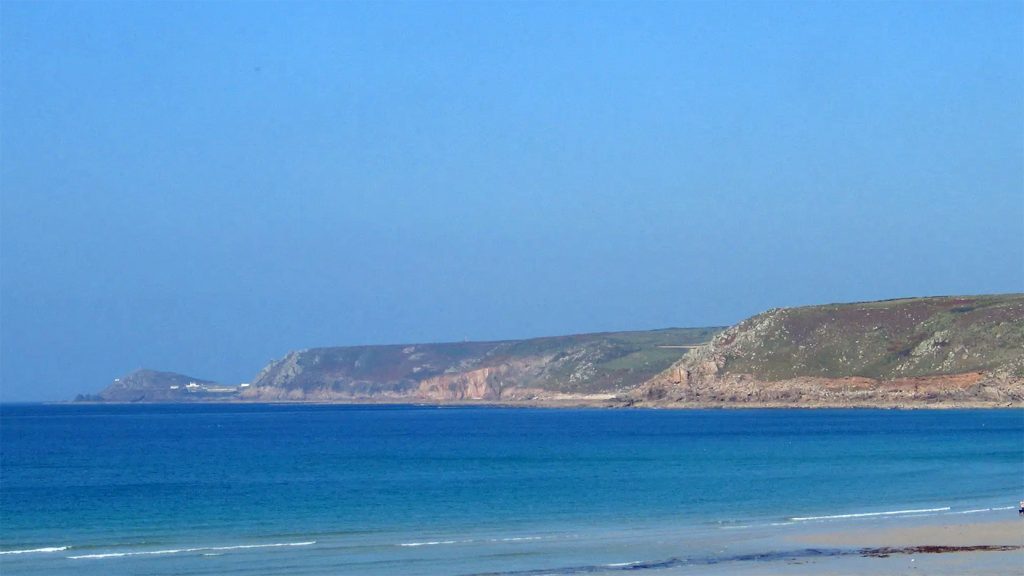 Tour 3
Tour No 3 will be out of Porthcurnow, a stunning and with good cause, one of the most Instagrammed beaches in Cornwall. A paddle out past the Minack Theater and onwards towards Gwennap Head could be a wildlife filled tour to match anywhere in the world.
Tour 4
The fourth Tour will be out of Lamorna Cove – one of Cornwall's cutest and most under-visited locations along the South Cornish Coast. Most people you ask will have heard of Lamorna, but will have never visited and you definitely should. A paddle out from here can go one of 2 ways, West towards Tater-Du Lighthouse or East towards Newlyn, either way it going to be a good trip.

Tour 5
Our final outing from Perranuthnoe will be another paddle of considerable beauty. Heading out towards St Michaels Mount one way and Prussia Cove the other you are sure to have an event filled trip.
As with all ocean based activities weather is a major factor and will ultimately dictate when and where we can paddle.  In each location we will have 2 trips planned to take full advantage of the prevailing conditions on the day. It will also mean that we might have to mix up the order of the tours.
As you can imagine, to take part in these tours we will require that you have a level of fitness and ability suitable to paddle around 10kms without a break. If you are unsure whether you can make the trip please speak with Glenn and he will be able to make the assessment for you.

The Ocean Sports Centre can, and will supply Stand up Paddleboard equipment for you to use. The use of this kit will be included in the cost of the Tour, but If you would like to use your own kit you are more than welcome. We also have a full Stardboard Demo range of Stand Up Paddleboards if you would like to try something new and different. (Please let us know before if you would like to use a demo board or hire kit)
We would love to have you come along with us on all of the tours if possible – please follow the link below and you can book one tour at a time or book all 5 tours and receive a 20% discount.
The tour dates are as follow:
Godrevey – 26th October

Sennen/Cape Cornwall – 23rd November

Porth Curnow – 14th December

Lamorna Cove – 29th February

Perranunthoe – 18th April