Ocean Sports Hawaiian Canoe Experiences
ALWAYS FANCIED EXPLORING THE ST. IVES COASTLINE BUT DID NOT WANT TO DO IT ON YOUR OWN?
Then our traditional four man and six man Outrigger canoe is just the ticket. Also known as, Hawaiian canoes, they are magical craft, very safe and stable; enabling you to explore the many coves and beaches along the stunning coastline of St. Ives Bay at your own pace.  Each canoe is steered by our expert local guides.
Want something entirely different? try our Giant SUP (for up to 8 adults)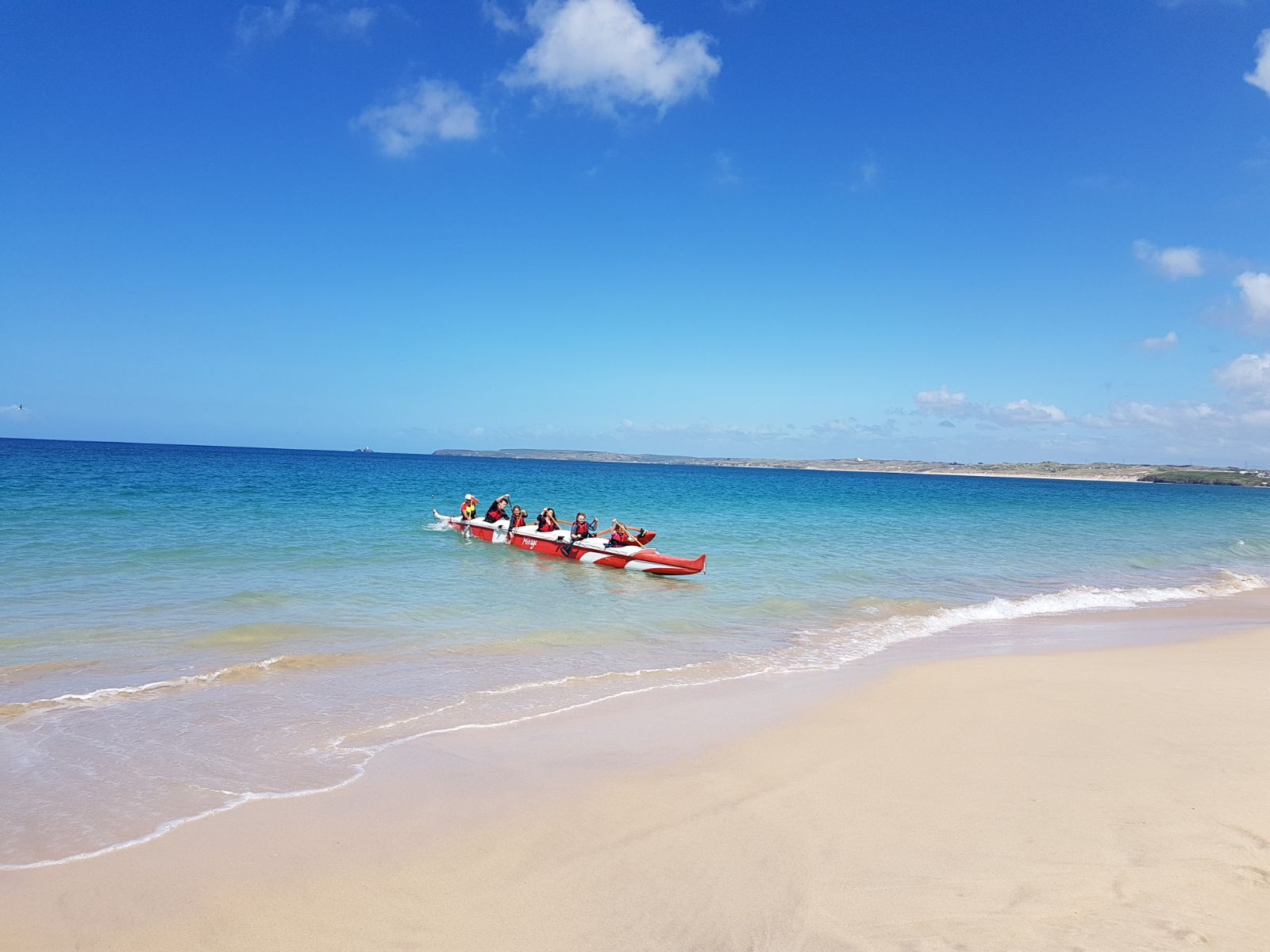 If you want flexibility to paddle all together or cover longer distances with greater ease then our Hawaiian Canoes are the go. Each canoe are booked individually, we can take a minimum of two people or up five in either one of our four or six person canoes. Sat on seats above the water in an open decked canoe is ideal for families and groups and better suited to anyone where sitting in a kayak affects their back. With its additional outrigger arm this super stable craft is fantastic for the less gun hoe out on the water. Chances of getting wet; zero (unless you choose to 'walk the Ama').
We have four canoes in total and it is possible for up to sixteen people to paddle in the canoes at the same time but we are limited by sea state and availability of guides for larger groups – please call to book for more than one canoe (Centre number 01736 794782).
We have two tour options for you; Sea Life Explorer (1hr within Carbis bay beach) and the Coastal Explorer (2hrs, beyond the bay!).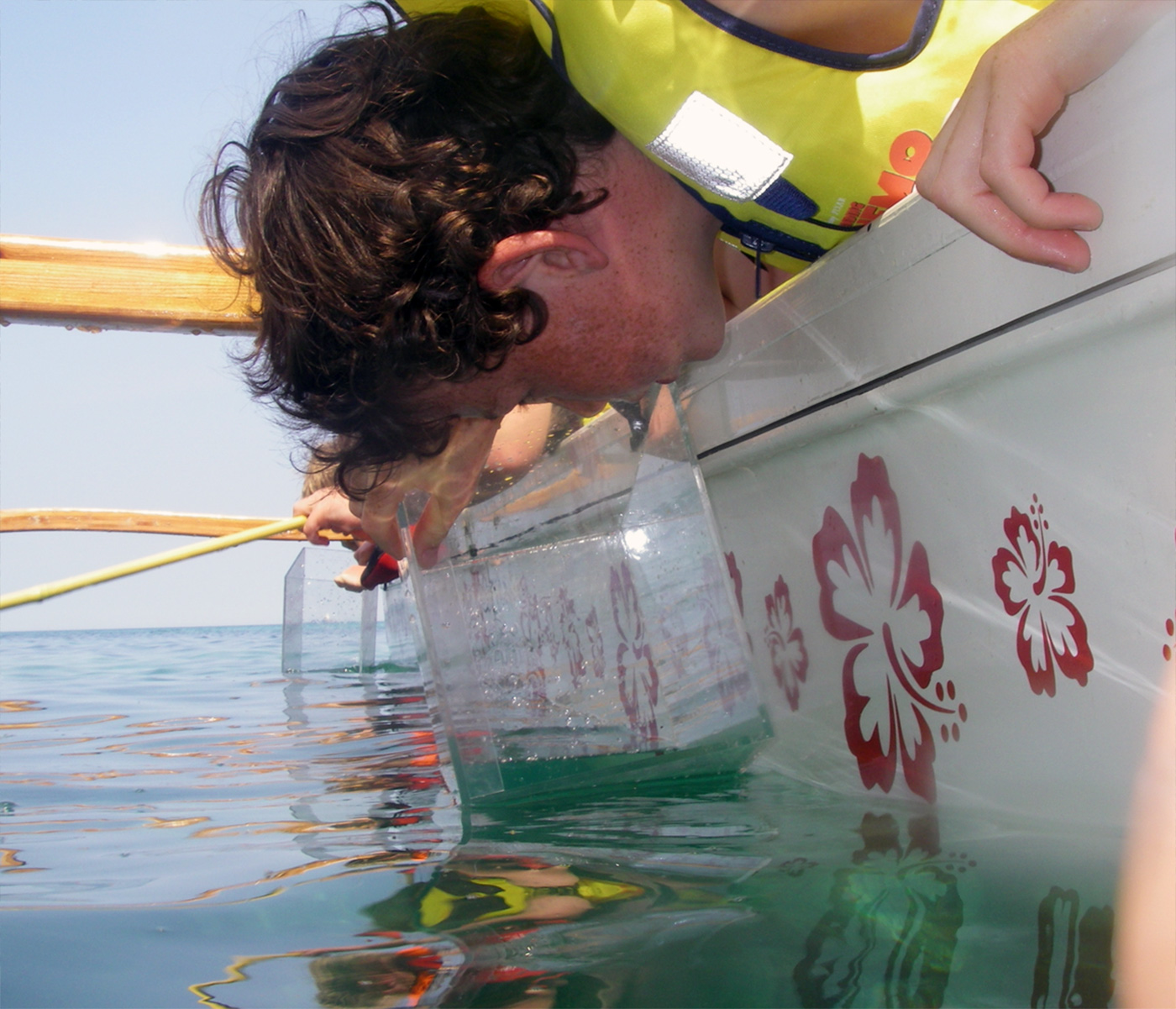 Lasting an hour we stay within the headlands of Carbis Bay and is more an aquatic nature trail suited for everyone but best tailored to family groups and tiny tots. The super stable Hawaiian canoe is the craft of choice for this tour, providing a perfect platform to lean over the side and search for hidden treasures with tiny tots who can actually walk around in the canoe! Using our bathyscopes enable you to see clearly under water without even getting wet.
You will see anything from juvenile lobster, silver pipefish, breadcrumb sponges, blood sponges and even inquisitive seal pups.
From £15.00 Per Person (minimum of three people)
Guide to steer your boat
Outrigger paddle
Buoyancy Aid
Bathyscope underwater viewer
Changing facilities on the beach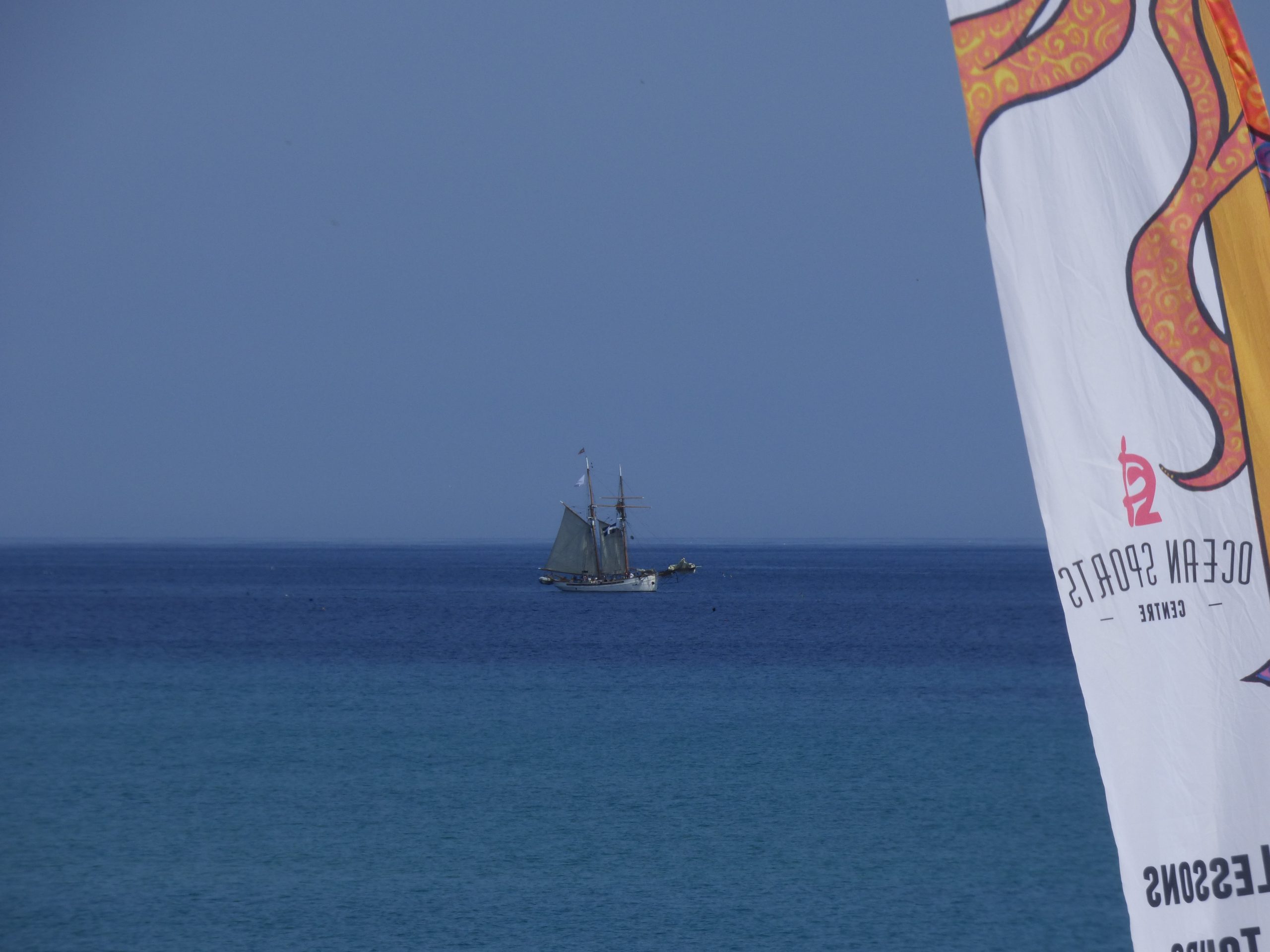 The Coastal Explorer lasts for approximately two hours which allows us to go beyond the point exploring the local coastline toward the bustling harbour of St. Ives taking in Bamaluz beach, Porthgwidden and even Porthmeor beach (dependent upon conditions). We often see Grey Seals (and some times common Seals), Mola Mola (Sunfish to you and me – check our YouTube channel out to see what they are) and it is not uncommon to see pods of Dolphin buzzing the local fishing boats off the 'Island'. We have the option of using our Hawaiian Canoe's, stand up paddle boards and our fleet of single and double sit on kayaks.
£35.00 Per Person (minimum of three people)
Fully qualified guide to steer your boat
Outrigger paddle
Life Jacket
Changing facilities on the beach
Full Season:
Easter through to October Half Term
Peak Season:
English Summer School Holidays, Open 7 days a week
9-00am to 6-00pm
Outside of Summer School Holidays:
Advanced Bookings for Tours and Lessons only, weather dependent
Phone 1: 01736 794782
Phone 2: 07970629493
Email: thebeach@oceansportscentre.co.uk