Ocean Sports Outrigger Canoe Experiences
ALWAYS FANCIED EXPLORING THE ST. IVES COASTLINE BUT DID NOT WANT TO DO IT ON YOUR OWN?
Then our traditional four man and six man Outrigger canoe is just the ticket. Also known as, Hawaiian canoes, they are magical craft, very safe and stable and quiet – enabling you to explore at your own pace, the many coves and beaches along the stunning coastline of St. Ives Bay, getting up close to some of the beautiful wildlife we have, all guided by our expert local instructors.
Want something more? we can actually surf waves in the canoes! or try our Giant SUP (for up to 8 adults)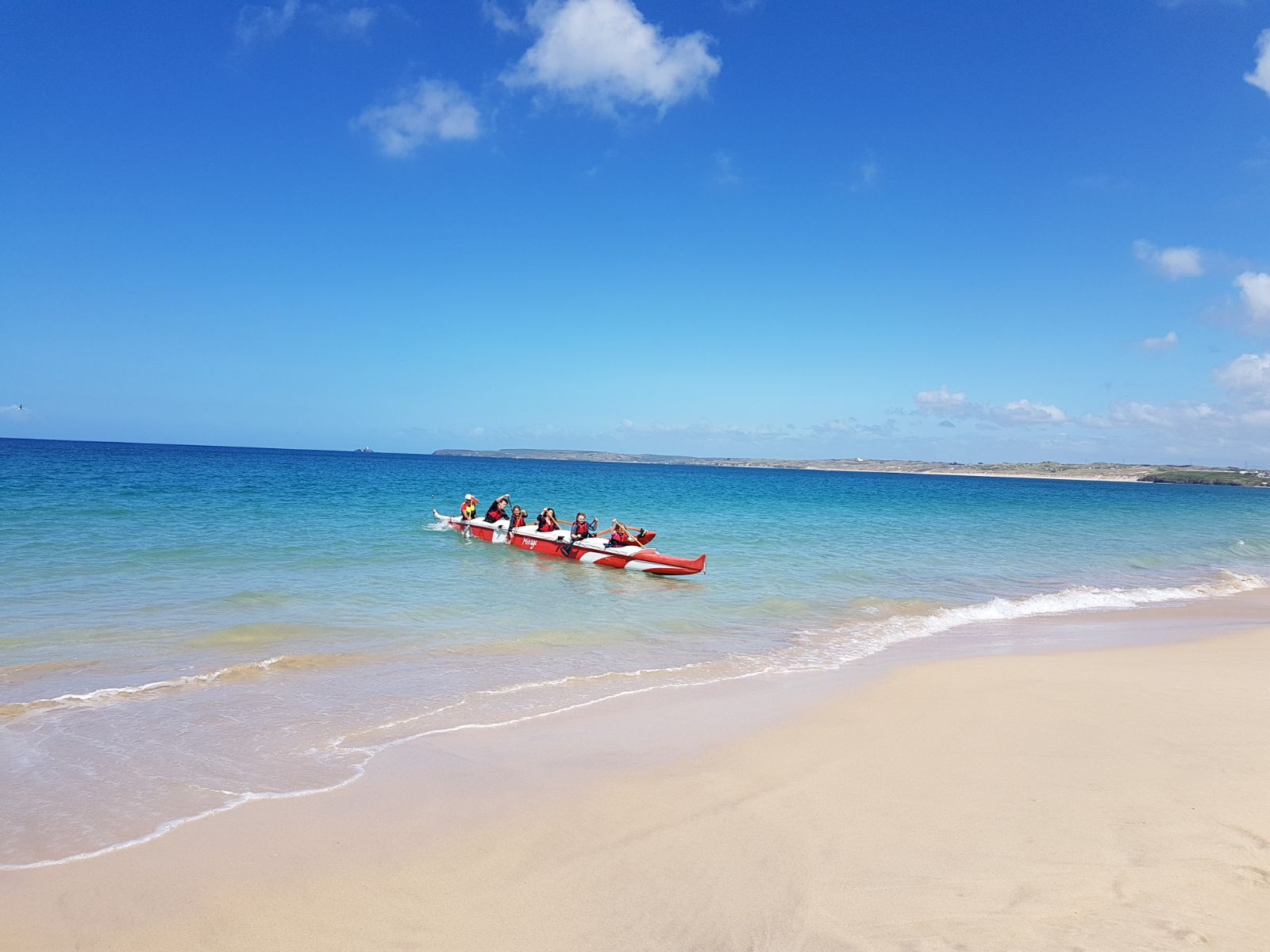 If you want flexibility to paddle all together or cover longer distances with greater ease then our Hawaiian Canoes are the go, we can take a minimum of three people or up to sixteen people using all four of our canoes. Sat on seats above the water in an open decked canoe is ideal for families and groups and better suited to anyone where sitting in a kayak affects their back. With its additional outrigger arm this super stable craft is fantastic for the less gun hoe out on the water. Chances of getting wet; zero (unless you choose to 'walk the Ama').
Guide to steer your boat
Outrigger paddle
Buoyancy Aid
Changing facilities on the beach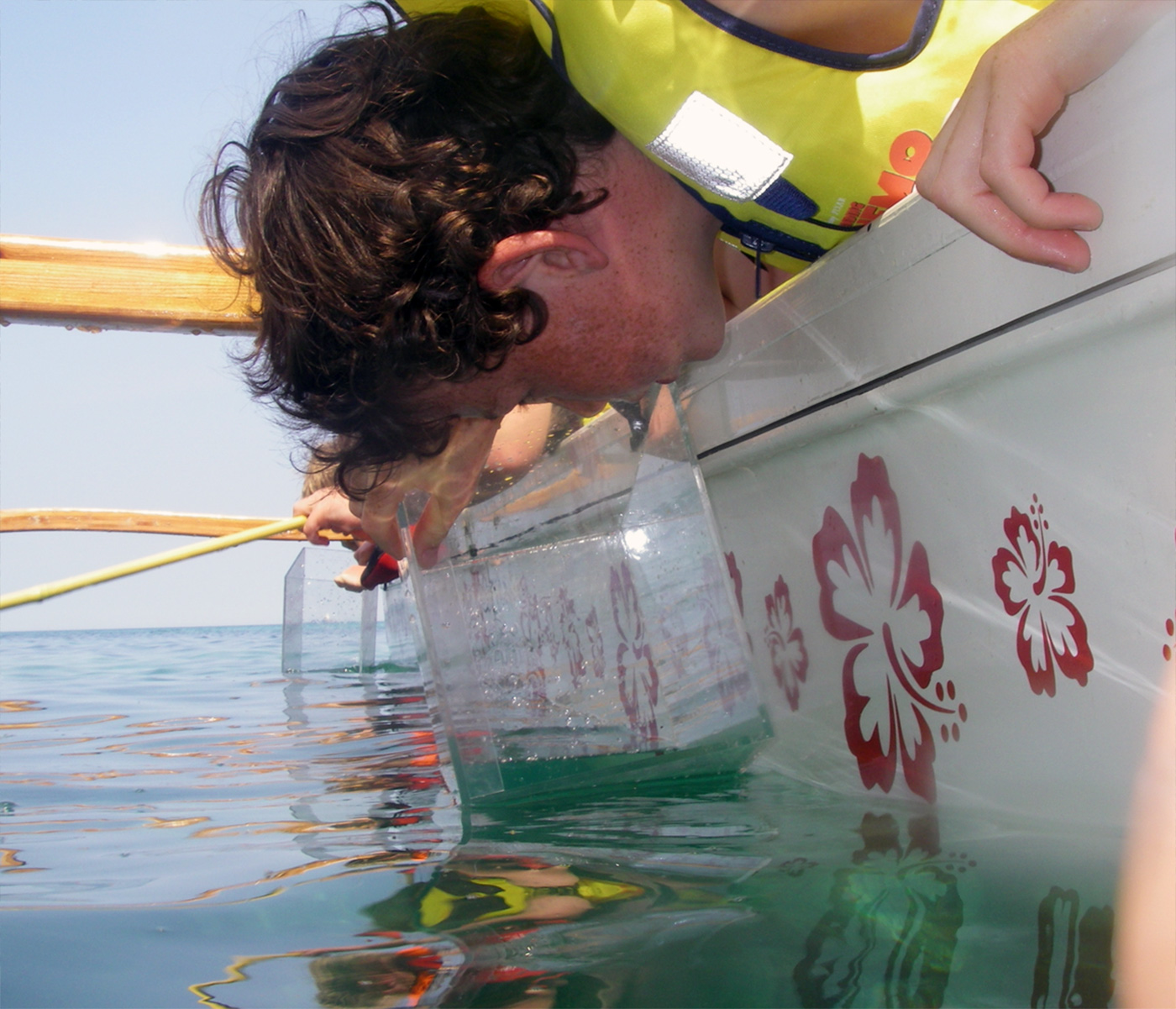 Our four and six man Hawaiian canoes, also known as Outrigger Canoes, provide stable viewing platforms as we take you on a magical exploration of the local coastline within Carbis bay. The marine life normally visible only when snorkelling springs to life with stunning clarity with our specially designed 'Bathascopes' and you get to keep your clothes dry!
You will see anything from juvenile lobster, silver pipefish, breadcrumb sponges, blood sponges and even inquisitive seal pups.
The Sealife Explorer lasts for approximately 1hr.
From £15.00 Per Person
Fully qualified guide to steer your boat
Outrigger paddle
Life Jacket
Changing facilities on the beach
Want to be part of the fun?
Sign up to our mailing list and be the first to hear about Events, Special Offers and goings on at Ocean Sports Centre.
We will never pass on your email and we will only send you stuff from the Centre.