Jammed packed micro adventure
There can be no better way of exploring one of the UK's famous counties, affectionately known as 'Poldark's Country', than from the water. The Ocean Sports Centres guided tours are jammed packed micro adventures for individuals, small groups or families. Part adventure, part tuition and part aquatic nature trail; our highly skilled guides will deftly explore iconic locations in and round St. Ives Bay or hidden gems of deepest darkest Penwith. Whichever the location, it will be one to remember for a lifetime.
Why be limited to paddling only one type of craft?
All of  our tours are a jam-packed micro adventure for individuals, small groups or families using our Outrigger Hawaiian Canoe's, stand up paddle boards or fleet of single and double kayaks – simply choose your craft of choice based upon conditions and group capability.
Guided Tours
Our guided tours depart from from the Ocean Sports Centre on Carbis Bay beach at regular times throughout the day – the hardest decision is to make is to decide what you want to paddle and for how long? All of our tours leaving from Carbis bay are available in our Hawaiian Canoe, stand up paddle boards or our fleet of single and double sit on kayaks.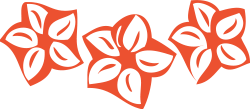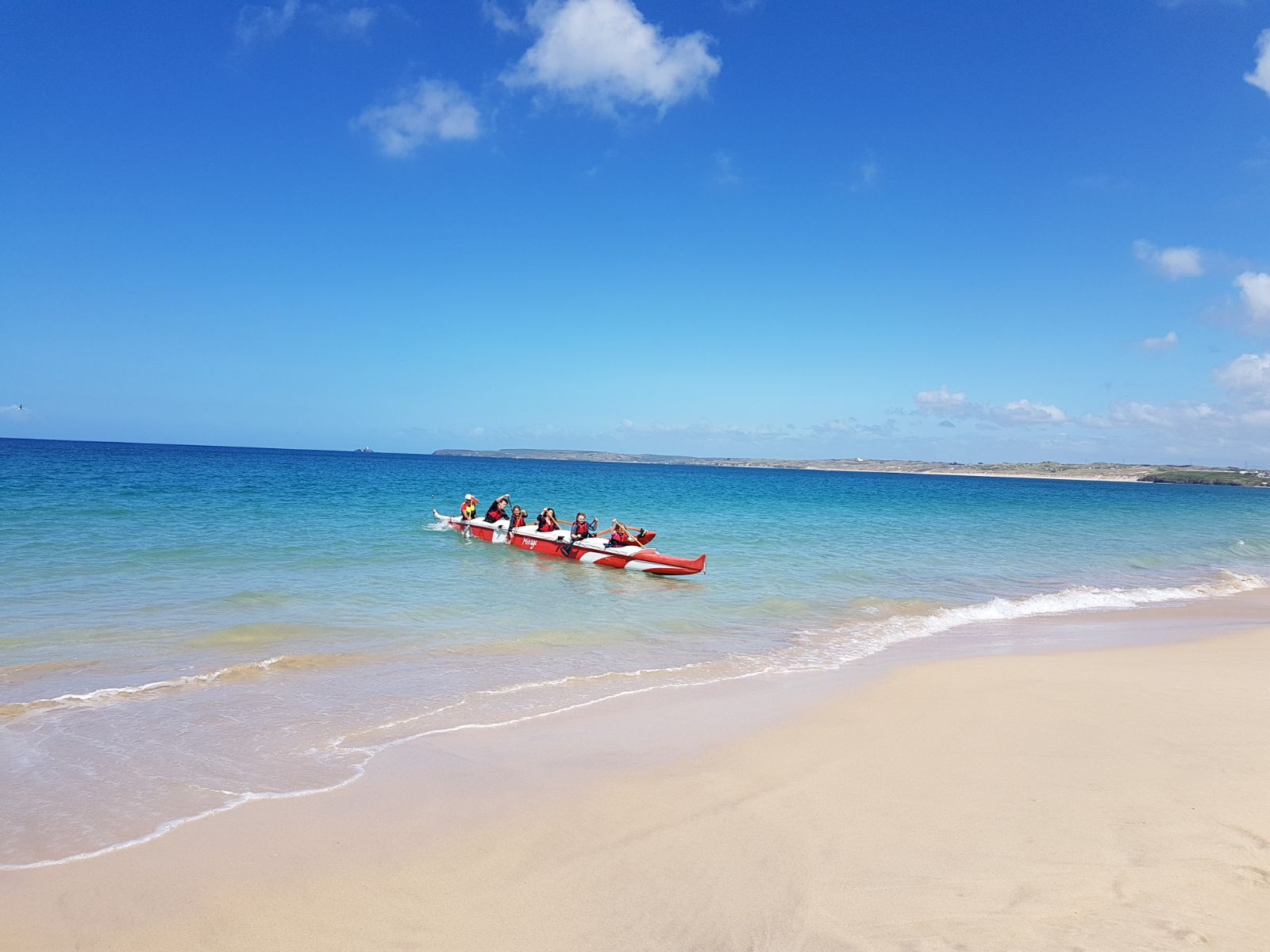 If you want flexibility to paddle all together or cover longer distances with greater ease then our Hawaiian Canoes are the go, we can take a minimum of three people or up to sixteen people using all four of our canoes. Sat on seats above the water in an open decked canoe is ideal for families and groups and better suited to anyone where sitting in a kayak affects their back. With its additional outrigger arm this super stable craft is fantastic for the less gun hoe out on the water. Chances of getting wet; zero (unless you choose to 'walk the Ama').
Guide to steer your boat
Outrigger paddle
Buoyancy Aid
Changing facilities on the beach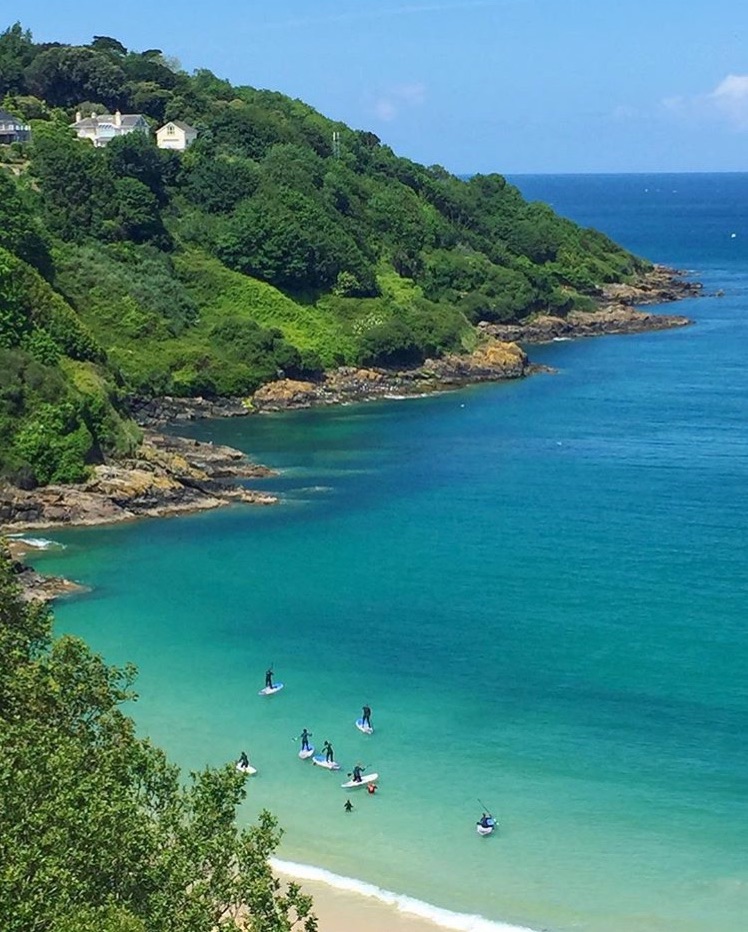 Stood up out on the water is not only a unique activity in itself that is sweeping the nation it provides a perspective not offered by many other paddle sports. Our SUP tours lightly touch upon paddling basics with a greater focus upon reaching a destination – we might not travel as far but the fun and flexibility of these craft more than make up for it. Chances of getting wet? Moderate to slightly high!
Paddle Board
Paddle
Changing facilities on the beach
Wetsuit
Wetsuit boots (if required)
If travelling a distance is not your thing and would like a more comprehensive introduction to stand up paddle boarding then signing up to one of our regular SUP tasters lessons will be ideal for you.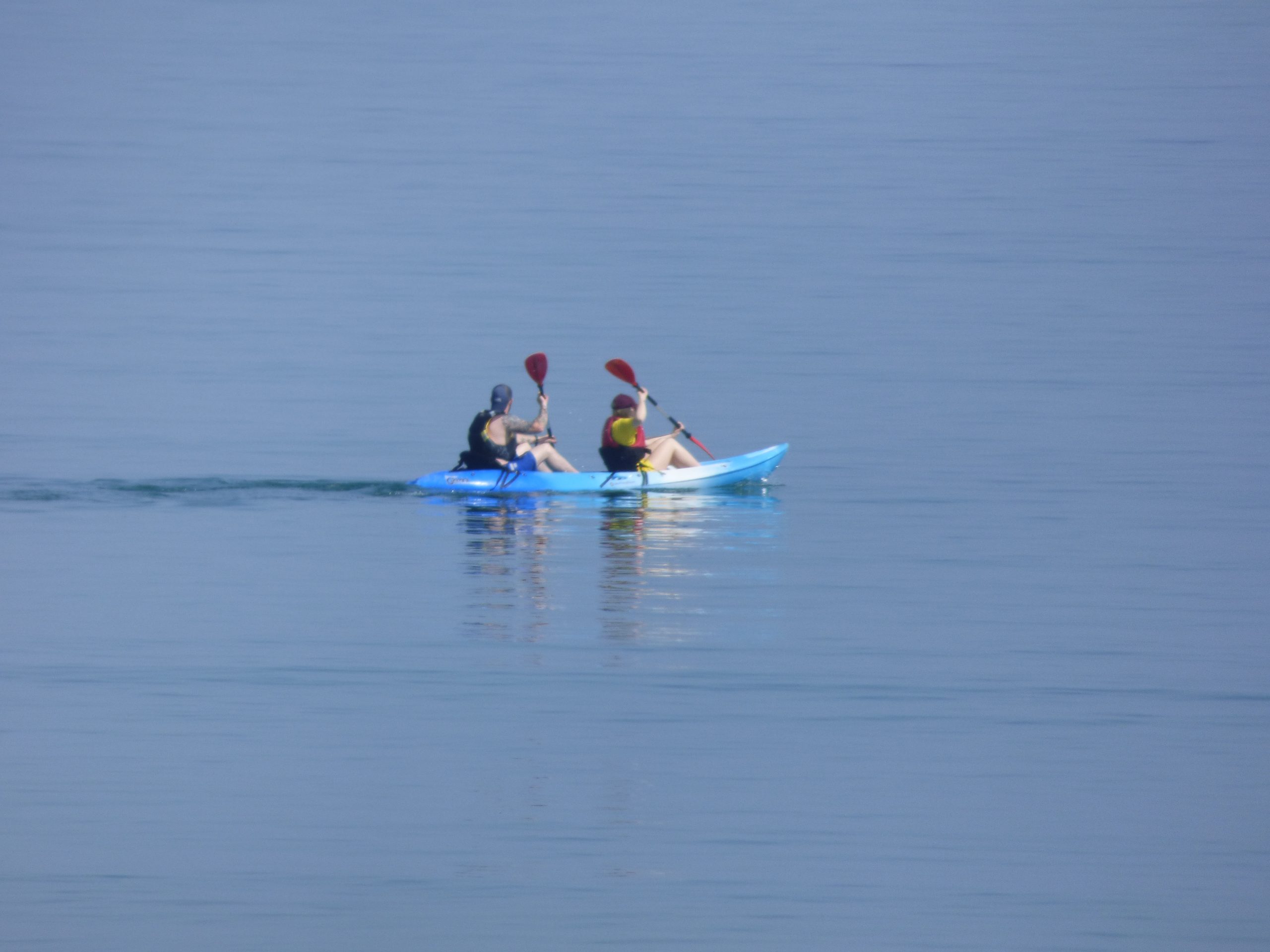 Want the freedom of zooming around in a single kayak or powering along in a two person kayak? Guided tours using kayaks is the Goldilocks of our tours – not too far and not too wet (just your bum), it's just right! Our fleet of single and double Sit-On kayaks are a stable fast way of exploring the coast enabling paddlers to deftly nip in and out of coves and rocky points.
Fully qualified guide
Kayak
Paddle
Buoyancy Aid
Changing facilities on the beach
Wetsuit (if required)
Sea Life Explorer
Lasting an hour we stay within the headlands of Carbis Bay and is more an aquatic nature trail suited for everyone but best tailored to family groups and tiny tots. The super stable Hawaiian canoe is the craft of choice for this tour, providing a perfect platform to lean over the side and search for hidden treasures with tiny tots who can actually walk around in the canoe! Using our bathyscopes enable you to see clearly under water without even getting wet.
Coastal Explorer
The Coastal Explorer lasts for approximately two hours which allows us to go beyound the point exploring the local coastline toward the bustling harbour of St. Ives taking in Bamaluz beach, Porthgwidden and even Porthmeor beach (dependent upon conditions). We often see Grey Seals, Mola Mola (Sunfish to you and me – check our YouTube channel out to see what they are) and it is not uncommon to see pods of Dolphin buzzing the local fishing boats off the 'Island'. We have the option of using our Hawaiian Canoe's, stand up paddle boards and our fleet of single and double sit on kayaks.
Additional Info
Our guided tours run throughout the season at regular intervals during peak season (English School Summer holidays), booking in advance is required ideally via the website but can also be done over the phone, particularly if you have a few questions you would like answered. All of our instructors work closely with the RNLI and are beach lifeguard qualified, hold current instructor and or guiding qualifications recognised both by British Canoeing, the Association of Surfing Instructors (SUP) and undergo rigorous, AALS (Adventurous Activities Licensing Service) endorsed, in-house training with our Internationally recognised Master Trainer, Glenn Eldridge.
Out of Season
Out of season options are available for longer duration, please ring for details.