Foiling – Learn the Art of Flying
Foiling Taster Sessions
At the Ocean Sports Centre we have developed a fun foiling taster session which will teach you the basics of how to take off & ride a foil all within the safety of Carbis Bay.
Hydrofoils are considered by many to be the future of water sports. They allow us to ride the ocean in ways we never thought possible. Foiling has redefined what we considered to be a rideable wave allowing us to go farther out to sea and ride open ocean swells for miles at a time
However, first things first, we just want to get you up and going so our introductory session is carried out behind the centre's boat. Without having to worry about the wind and waves to get you going, we can greatly increase your learning curve allowing you to experience as much flight time as possible.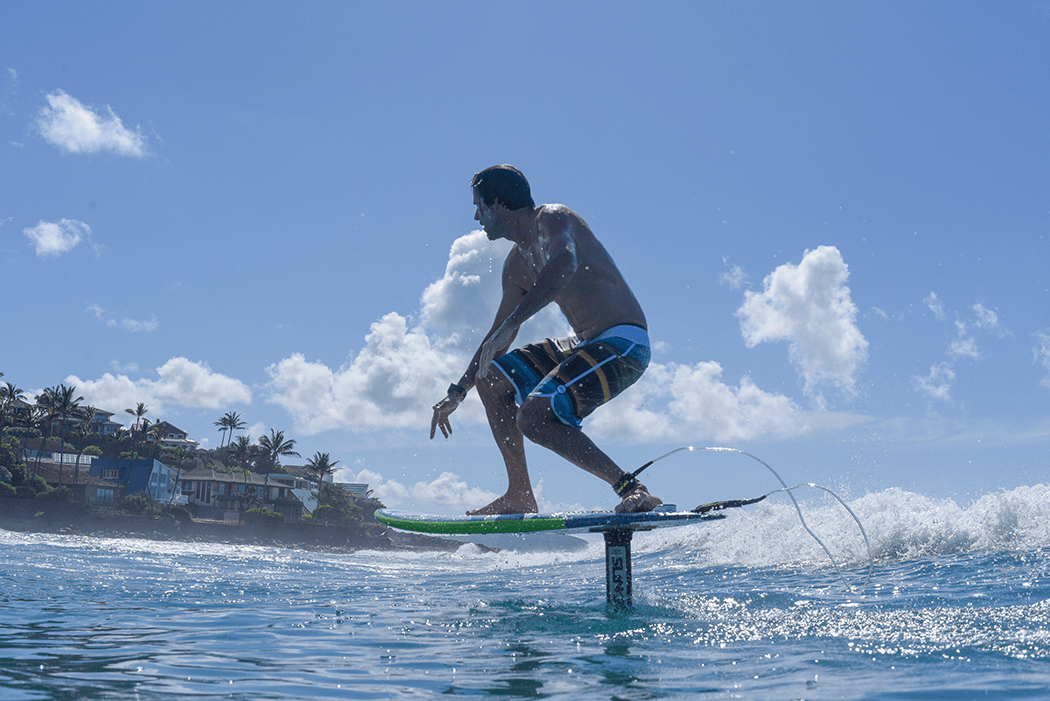 Our Foiling Taster Sessions are a fun introduction to the exhilarating sport of foiling. The taster session is carried out behind our rib, where you will be taught how to take off, turn and glide effortlessly above the surface of the water.
Taster sessions will last up to 2 hours, depending on the number of people taking part. All the kit will be supplied and we of a range of boards & foils to suit all abilities.
Number   per person
1                £90
2               £70
3               £60
Want to be part of the fun?
Sign up to our mailing list and be the first to hear about Events, Special Offers and goings on at Ocean Sports Centre.
We will never pass on your email and we will only send you stuff from the Centre.